Lithuania
Gothic charm in the 21st century
Why Lithuania?
Lithuania is a lovely country of vast plains, fertile forests and historic cities. Nature is ubiquitous even in the most populated cities. Take Vilnius for instance, like all capital cities Vilnius has a buzzing urban center but there is green everywhere you look. Just take a 10-minute drive out of the city and you will find yourself in the middle of pine forests, infinite meadows or crystal green lakes.
Lithuania's main cities are Vilnius, Kaunas and Klaipeda. Vilnius is the most visited all around the year but in particular, during the summer season which extends from the end of May to the end of August. During the autumn, the countryside reverberates with orange, red and yellow tones splashed over a canvas of sheer green.
Whether you are looking for a summer retreat or a place to spend a cozy winter, Lithuania has something of character to offer in every season.
Of the many places to visit in Lithuania, we can recommend Trakai Castle, a water castle from the XIII century perfectly restored into its former glory. Klaipeda, the coastal city that once belonged to Germany and it is still affectionately known as Memel. The Curonian Spit, a very delicate natural ecosystem that separates Lithuania from the Baltic Sea by a hairline of sand and forming the immense Curonian lagoon. The Hill of Crosses, officially recognized as a place of pilgrimage to all Christians and characterized by the sheer number of wooden crosses representing a number of historical periods.
There are many more places to visit in Lithuania. Our team members are ready to guide you through the various attractions Lithuania has to offer. We invite you to get in touch with one of our team members for more details.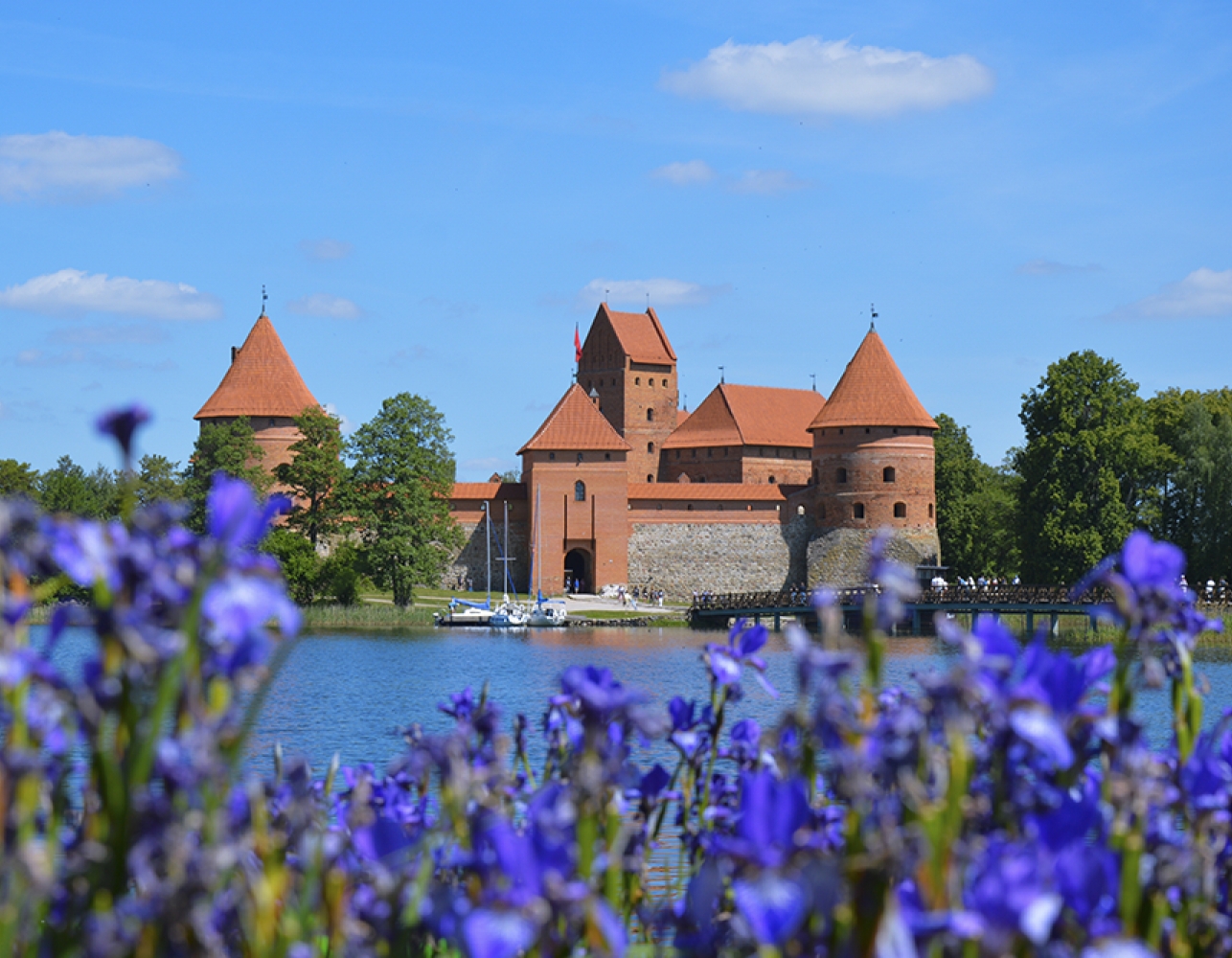 Do you have any questions?
At Amber Tours, we are always happy to start a conversation, so get in touch! Our representatives will make you feel at home and assist you in finding the tour program that best fits your particular vision.